Regular price
Sale price
$14.00 USD
Unit price
per
Sale
Sold out
We roast only on specific dates to guarantee the freshest coffee. Before ordering, kindly check our roast calendar to see our next roast date. There might be a short wait, but it's all to ensure you get the freshest cup! ☕️
If you want to pickup or have coffee shipped TODAY, then check out our ready to ship coffee here.
IF ORDERED WITH OTHER PRODUCTS YOUR ENTIRE ORDER WILL BE HELD UNTIL ROAST DATE
View full details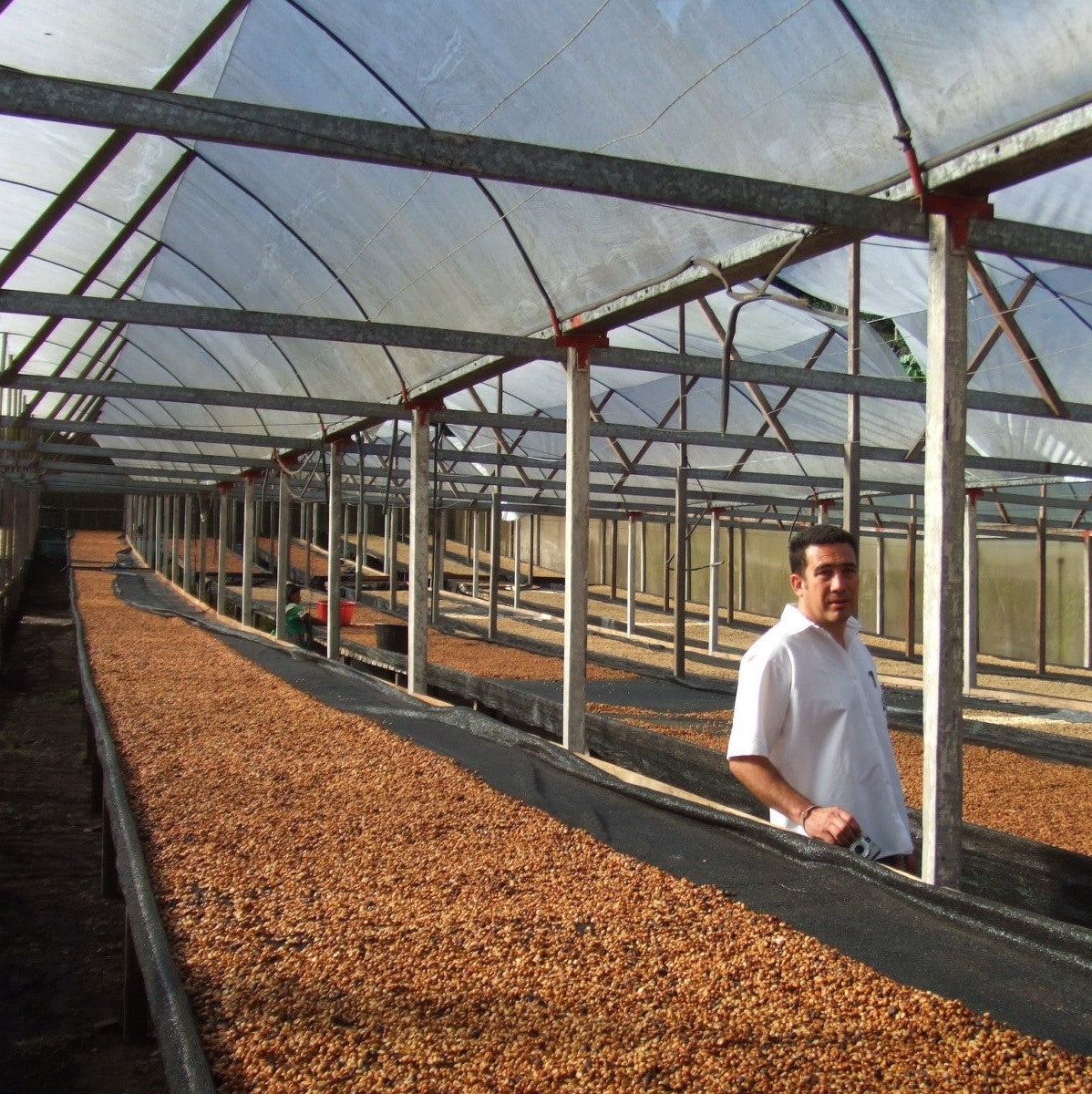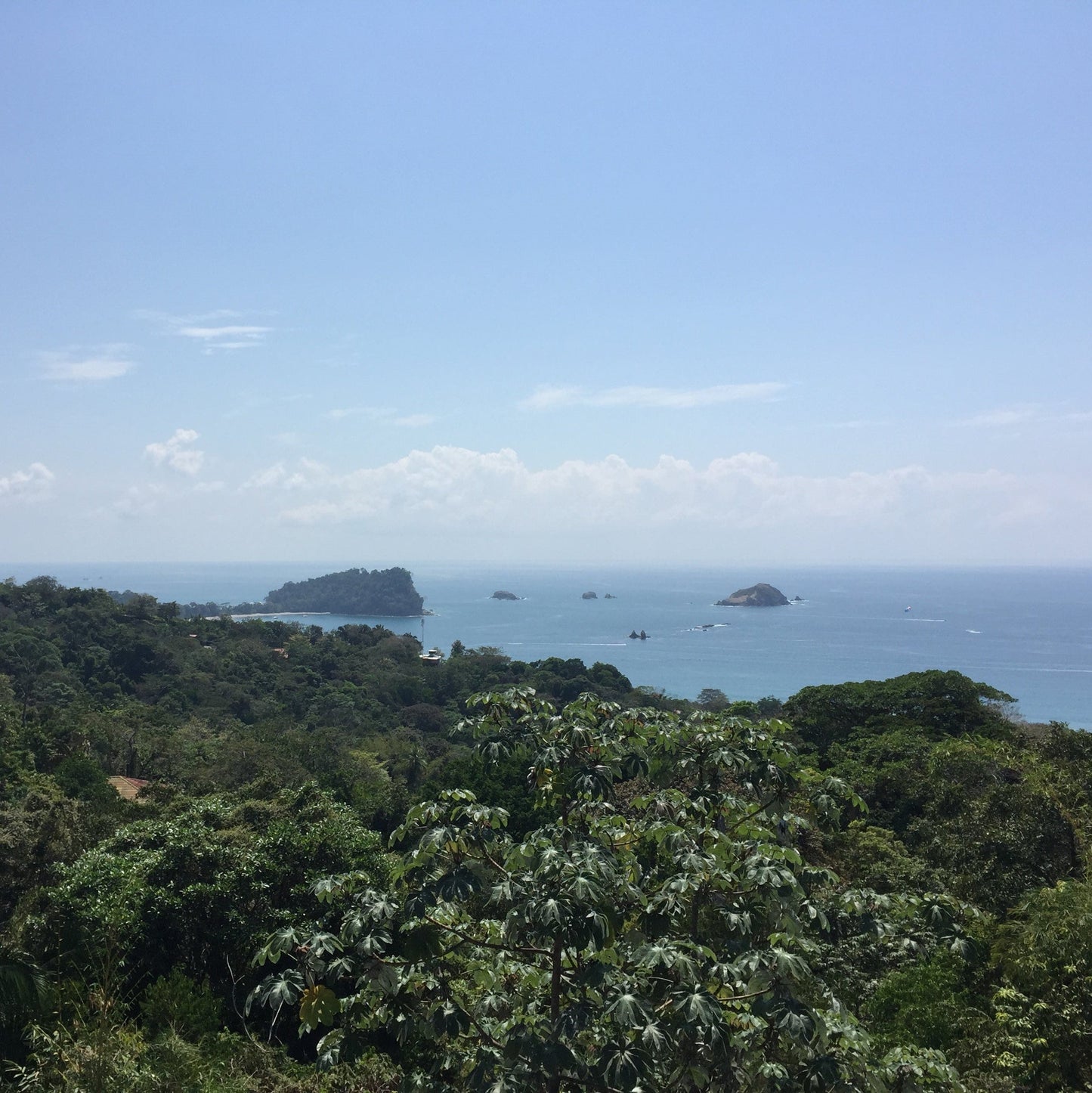 Are you looking to buy Hartman Estate Caturra Black Winey - Panama in Australia?
This Black Honey from Hartman Estate in Panama is juicy and sweet with a delicious, well-rounded acidity
Sensory : chocolate | berries | citrus acidity
SCA cupping score is 87.75

We suggest Light Roast for Filter or Modern Espresso (1:3 - 1:5 ratio)
and Medium Roast for Milk Based or for a more Traditional Espresso (1:2 - 1:2.5 ratio)
FARM/COOP/STATION: Hartmann Estate

VARIETAL: Caturra

PROCESSING: Black Honey

ALTITUDE: 1,260 to 1,500 meters above sea level

OWNER: Hartmann family

SUBREGION/TOWN: Santa Clara, Renacimiento,Candela

REGION: Chiriqui

The Hartmann family patriarch, Alois St. Hartmann, was born in Czechoslovakia in 1891. In 1914, at the onset of First World War, Hartmann emigrated to Pennsylvania in the United States where he changed his name to Luis Hartmann. Hartmann later purchased land in Chiriqui, in Panama and built a house. On that land, Hartmann began growing the first coffee trees on the Hartmann Estate. Direct descendants of Luis Hartmann own and manage the estate today. Third generation, Ratibor Hartmann manages the business and each of his four siblings oversees a specific aspect of the farm. There is a warm family vibe at this estate and issues are resolved smoothly in a way that you can tell that this family has lived together all their lives.

After harvest, cherry is pulped. Coffee and mucilage is moved to raised drying beds. For black honey, as much of the mucilage is left on the coffee as possible. Raised beds allow for greater airflow during drying and reduce the risk of fermenting or spoiling. Coffee is usually not turned during the first 24 hours of drying but then raked regularly afterwards. On average, drying takes between 1 and 3 weeks.
Caturra, a coffee variety know for its short, compact stature, is a natural mutation of Bourbon. It was first discovered in Minas Gerais, Brazil around 1915. The variety is the result of mutation in a single gene of our Bourbon plant that made the plant smaller but still high yielding. As it spread, Caturra enabled higherdensity coffee cultivation. As a direct-descendant of Bourbon, Caturra is well known for delicate and complex flavors that are often floral and fruity. At the same time, its close relationship with Bourbon means Caturra is very susceptible to coffee leaf rust (CLR) and other common coffee diseases and pests. As a result, Caturra was bred with CLR-resistant hybrids from Timor-Leste, producing the Catimor and its subsequent varieties
Though small in coffee production, Panama is a mighty player in coffee quality. Today, its renown as a producer of rare and sought-after varieties positions Panama as a contender for a new kind of 'coffee-tourism' that has the potential to change the way we produce, purchase, consume and talk about specialty coffee on a global scale.
SKU: rc_panama_tw-200g_light
Package Weight: 240g